PLAY THE TOP RANKED COURSE IN ICELAND
KEILIR GOLF COURSE
A links course with the front nine surrounded by lava and the back nine played on a small peninsula with spectacular views over Snaefellsjokull glacier. Only 15 minutes from Reykjavik.
MORE INFO
BOOK TEE TIMES
ABOUT KEILIR GOLF COURSE

Keilir Golf Course is a links golf course placed in Hafnarfjordur town, 15 minutes from downtown Reykjavik. There is a vast difference between the front nine and the back nine. The front nine is surrounded by lava, and the back nine is placed on a small peninsula at the entrance into the Hafnarfjordur harbor, with spectacular views to Snaefellsjokull glacier and the Alftanes peninsula. Keilir Golf Course is about skill and accuracy over power and distance, particularly when dealing with the lava field in the front nine!
A SELECTION OF VIDEOS FROM OUR
YOUTUBE CHANNEL

GEO CERTIFIED

GEO Certified® is the symbol of great golf environments worldwide – designating that a golf facility has met a credible standard in the areas of nature, water, energy, supply chain, pollution control, and community, and is committed to continually improve. GEO Certified® is widely trusted and endorsed by a growing number of organizations and people, both inside and outside golf.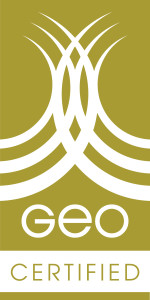 INSTAGRAM

Check out @keilirgolf on Instagram, and let us know if you like our course with the hashtag #keilirgolf!